One of a kind, custom commissioned artwork.
Placing your memories on the wall.
Whether it's to immortalize a beloved pet, or provide a special personalized gift , my pet portraits are a wonderful way to honor the furry companions in our lives that provide us with unconditional love..
Remember fond memories of that family home with a house portrait. Or have a painting done of the vacation home you go to in the summer or winter.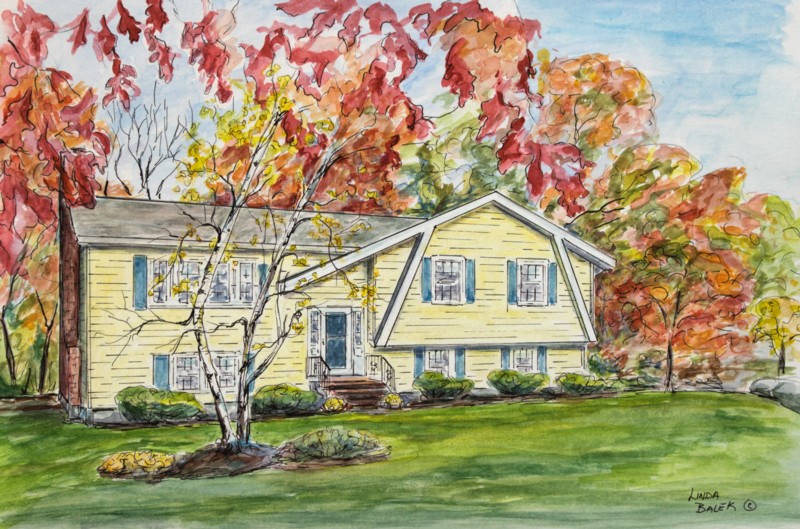 Remember your favorite views from a trip.   I can keep those memories on the forefront of your mind by creating a painting which can hang on your wall. 
Working Together:
I work from photos that you send me, therefore I can work with clients all over the country. Pick out your favorite photos. From that I will compose the piece and e-mail to you what I think will make a great composition. No Obligation required to this point
Pet Portrait art mediums: Oil or Graphite Pencil
House Portrait art medium Mixed media(pen with watercolor)
Landscape art medium Oil
Let's get the conversation started!